Hand held scanners are the new phase of evolution in the handheld era. For Simple to mid-complexity applications, Hand Held Scanners have proven to be one of the better portable metrology solutions. What sets Hand-held scanners apart from other types of scanners is the ease of use and portability they provide; Geo-Informatics with its Partner brings to you a premium solution in Handheld metrology that combines accuracy with never seen before portability to give you a solution fit for various applications.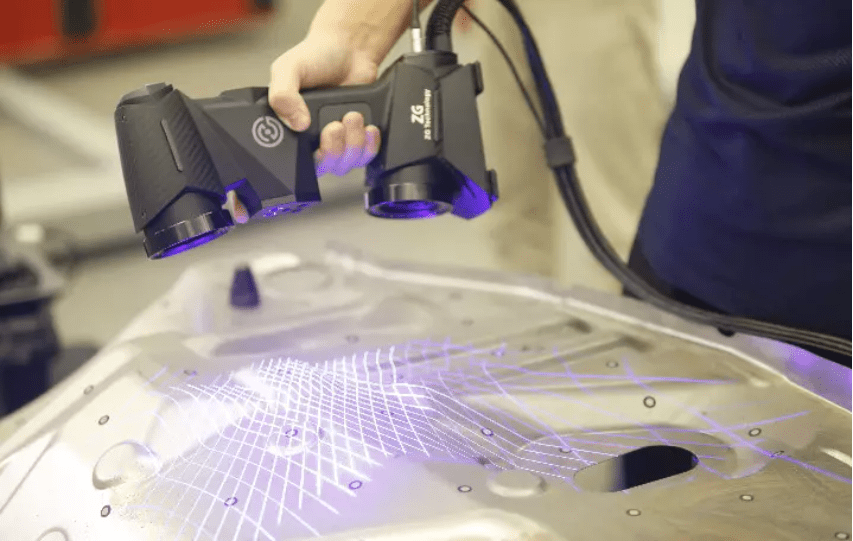 For which applications are
handheld scanners

used in the industry?
Sheet metal parts comparison against 3D CAD
Inspection of long free form parts
Finished Assembled automobile Inspection against 3D CAD model
Handheld Scanners


Features
They are the most portable class of scanners
They have a very small learning curve; a normal operator can be trained to use them within a day
They are good at digitizing and Scanning 3D free form profiles
For fine scanning of structures, Rigelscan utilises blue laser scanning technology. In the meantime, RigelScan can be fitted with a wireless module for a more convenient and flexible scanning of huge items. As a result, Rigel Scan TM is the ideal 3D measurement solution for businesses of all sizes.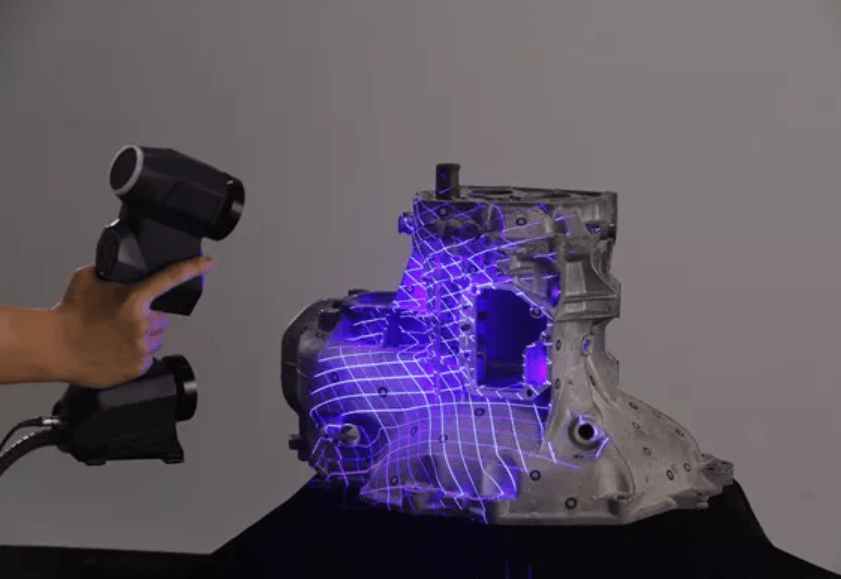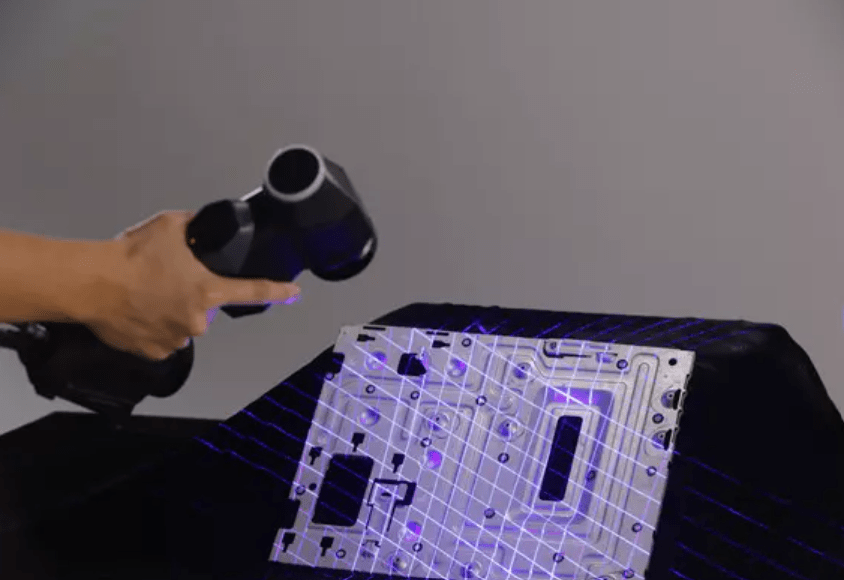 Unique Features of the product
A Trustworthy inspection results
Positioning oneself
It's portable, light and easy to move anywhere.
Extremely precise
6 lines of laser 205,000 measurements per second plus one extra line for hard-to-reach areas and five parallel laser lines for precise detail.
Mesh output is automatic, and the link to 3D software is easy.
Wireless connection
Visualization of your scan in real time
A straightforward 3D scanning procedure
Most 3D software is compatible with scanned data
It can export obj, ascii, and other file types.
Marvel Scan, a blue laser 3D Scanner, is a breakthrough technology with not 2 but 3 Cameras, 2 Cameras for Scanning, and 1 camera for Inside-Out Monocular technology. What makes Marvel Scan unique is the capability of Scanning Parts without a Tracker or even stickers. With its Inside-Out monocular positioning technology, the operator does not require to put a sticker at all. Unlike other Scanning systems, that require rigid structures with markers, Marvel scan can do the scanning process without any stickers making the equipment even more portable in nature.
Some unique features about Marvel Scan
Marvel Scanners simply do not require any stickers, this leads to Increased Portability and high efficiency in Scanning
No rigid structures attached to the scanners
Inbuilt photogrammetry enables the scanner to work in reference to the object
Powerful Blue Laser technology is used by this Scanner
Atla scan provides very high accuracy scanning in the industry without compromising on the speed of scanning or the range of scanning. Atla scan is perfect to deal with all types of scanning applications be it simple or complex in nature.
Some Unique features about Atla Scan
Scanning Speed of Up to 1,600,000 Measurements/s
50% Markers Saved in comparison to competition
Can adapt to Black and White Scanning
Powerful Measurement Functionality
Easy hole measurement with the software
Mesh resolution up to 0.01mm, enabling a very high data quality