Geo Informatics Consultants Pvt. Ltd.
In the last 25 years, Geo-Informatics has provided a wide range of Quality, Quality management, Metrology, Engineering services and Automation Solutions to the manufacturing industry across India.
We aim to add value to your company and industry by providing solutions that boost productivity, cut waste, and enable Indian manufacturing to be among the finest in the world.
The Geo Informatics Consultants Pvt. Ltd was founded 25 years ago with the goal of becoming a leading provider of metrology and Automation Solutions across the industry. Not only do we provide Engineering Services with Machines such as Laser Trackers, Vision Measurement Machines, Coordinate Measurement Machines etc, we also provide solutions such as Vision Measurement Machines, Special Purpose Inspection Machines, Quality Management Systems etc to the industry.
Our professional engineers can solve even the most difficult metrology and automation problems in any industry, and our expert service team can help with contract measurement, system calibration, and servicing. Finally, our in-house solution developers collaborate with our customers to discover new and inventive solutions to increase efficiency and optimize long term costs.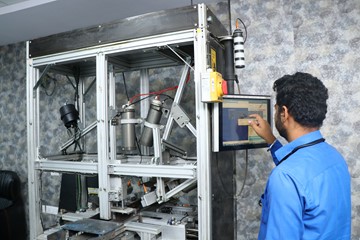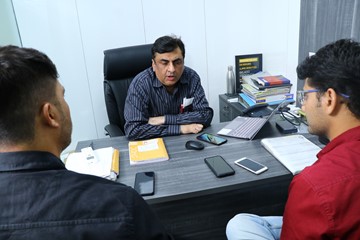 We collaborate with a wide range of manufacturing industries to deliver quality control and automation solutions. We Provide our comprehensive expertise in this domain to Industries such as aerospace, medical devices, EMS, and automotive. We provide all organizations, be it big or small, with not only high-quality but also cost-effective measuring equipment and engineering services.
CEO and Managing Director
Mr. Sanjeev Gandhi, the current CEO and Managing Director came from Electronics & Communication background with Masters in Business Administration. Mr. Sanjeev Gandhi started his career in 1988 as Repair & Service Engineer. From that time to date Mr. Gandhi passed through various domains like repair, maintenance, application engineering, sales, marketing, and business development.
Mr. Gandhi brought many technologies related with measurement to India. Handling Multi product and Multi service is a challenge but other side it is also an opportunity to provide "One Stop Solution" for all kind of precise measurement. He is being assisted by qualified and trained team of professionals.
Before starting Geo-Informatics, Mr. Gandhi worked for Scientific Instrument Company (SICO) Delhi (3 years), Center for Geographical Information System (CGIS Qatar) at DOHA, Qatar (3 years), and finally at Leica Geosystem India (10 years).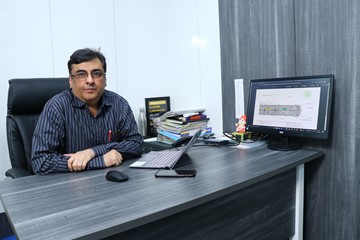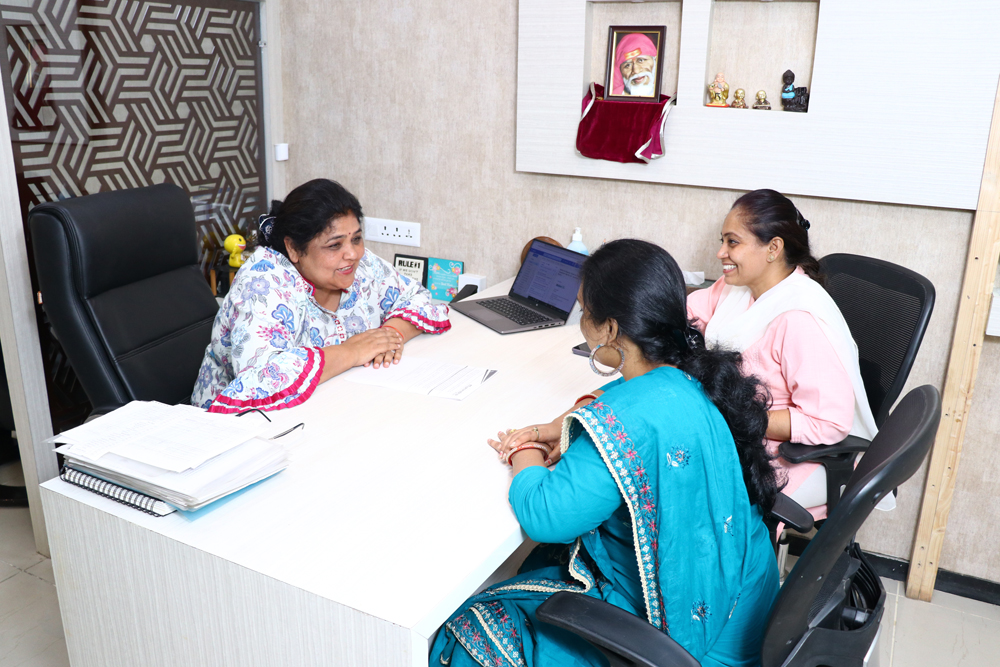 Mrs. Nutan Gandhi is Director and looks after marketing, sales in addition to finance portfolio. She is Masters in Business Administration and has a vast experience of managing technical and non-technical sales. Playing Multiple Roles is not only necessity but also important in an ever-evolving organization like Geo Informatics. She is being assisted by qualified and trained team of professionals. Experience of 29 years in the domain of Corporate Finance, Key Account Management, Corporate Sales.
Mrs. Usha Kumari
Team Lead North
Mrs. Ruchika Verma
Team Lead West
Mr. Fateh Mohammad Khan
Team Lead South
Mr. Mohit Malhotra
Team Lead SMART and EQMS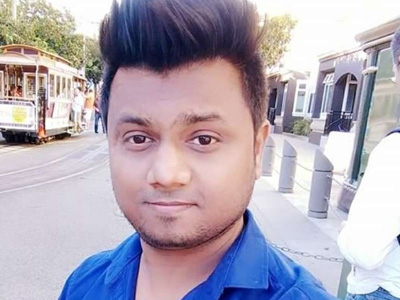 Mr. Pawan Raikwar
Team Lead Technology
Mr. Sumit Singh
Team Lead Technical Support Department
Mr. Jaspreet Singh
Team Lead CAD
Mrs. Tulika Sharma
Team Lead OEM
Mr. Akash Pant
Team Lead Digital Marketing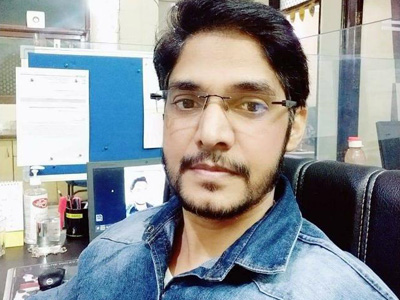 Mr. Ali Sharafat
Team Lead GPS (Government Products and Services)
Mr. Rishabh Shah
Team Lead Existing Customer Management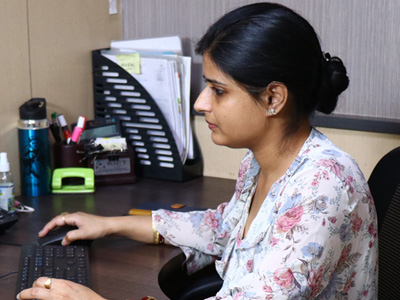 Geo Informatics has offices in Locations of Ghaziabad (Near Delhi), Chennai, Bangalore, Jamshedpur and Pune) We employ about 80 people across the country. Our Headquarters is in our Kaushambi Branch near Delhi. We have technical labs with various facilities to enable full maintenance of machines we supply to our Various Customers. We also have one of the most advanced Metrology labs in the country with Top of line Inspection Equipment and are soon to be NABL Certified.
We collaborate with a wide range of manufacturing industries to deliver them quality control and automation solutions. We have more than a 1000 Customers across various Industries such as Aerospace, Medical, Electronic Manufacturing Services, Défense Etc. From SMEs to Multinational Organizations, we provide our solutions to all.