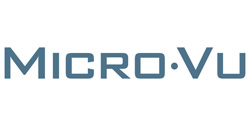 Micro-Vu Corporation, founded in 1957 in California, manufactures measurement instruments. Micro-Vu Corporation is a company that creates and sells measurement machines. Automated vision systems, manual video systems, optical comparators, and metrology software are among the company's precise dimensional inspection products. The company's video measuring systems are used to inspect a wide range of materials, parts, and assemblies.
High QA is a leading provider of integrated manufacturing quality management software solutions (QMS) for any size organisation in all major manufacturing industries, with headquarters in the United States. Inspection Manager, which is based on the High QA 360 platform, streamlines and automates the whole quality process, allowing for seamless communication and partnership with supply chains. It gives quality insights beyond pass/fail, lowers quality control bottlenecks, and eliminates human interpretation errors. This guarantees that items are accurate, delivered on schedule, and follow all applicable regulations. High QA keeps its customers and partners on the front edge of Quality 4.0 and manufacturing technologies thanks to its considerable industry experience.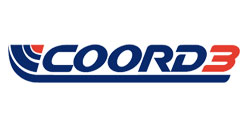 COORD3 boasts a range of CMMs that includes more than 35 automatic and manual models, from inexpensive benchtop CMMs for inspecting small parts to some of the largest Gantry CMMs ever produced. COORD3's CMMs are in active in the aerospace, defense and heavy industries and making us proud of our work.
Our CMMs can rely on a wide variety of measurement software and among them, TouchDMIS is our main software, which features a 100% simple touch interface that includes the TouchCAD fast programming module. TouchDMIS™ also supports both touch and laser scanning probes, thus expanding your metrology kit by only a single software package.
Massachusetts, United States
The world's leading provider of vision systems, software, sensors, and industrial barcode readers used in manufacturing automation.
Cognex vision enables businesses to improve product quality, minimise production errors, reduce manufacturing costs, and meet or exceed consumer expectations for high-quality products at a reasonable price. Detecting errors, monitoring production lines, guiding assembly robots, and tracking, sorting, and identifying parts are all common uses for machine vision.
Cognex has locations in the Americas, Europe, and Asia, as well as a global network of integration and distribution partners, to support a multinational customer base. The company's headquarters are in Natick, Massachusetts, near Boston.
LMI Technologies is a proud member of the TKH group, which is a globally active, innovative technology firm based in the Netherlands. Vision and security, mission-critical communication, connectivity, and smart manufacturing are all part of the TKH technology basis.
LMI Technologies, as part of the TKH group, focuses on the design, development, and implementation of smart 3D technologies, while its sister machine vision companies focus on high-performance camera-based solutions.
LMI Technologies has been working to improve 3D smart sensor technology for fast and precise measurement since 1998. LMI's flagship Gocator and FocalSpec product lines assist factories in achieving 100% inspection, reducing waste through optimization, and increasing productivity through automation. Our 3D solutions, which have been proven in the most demanding situations, let businesses gain control over their processes and stay ahead of the competition.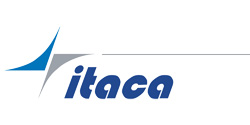 ITACA SRL is a company that manufactures navigational, measuring, electromedical, and control instruments and is based in RIVOLI, TORINO, Italy.
Itaca Equipment specialises in versatile measuring systems and software for tactile probing applications. Itaca FlexGauge series of solutions outperforms standard hard gauging setups in terms of performance and cost of ownership.
Users who want measuring systems and software for small, high-precision parts or families of parts can benefit from Itaca FlexGauge systems. When compared to standard hard gauging systems, Itaca FlexGauge offers better performance and lower costs. On the manufacturing floor, FlexGauge systems are designed to offer quick and accurate measurements. A tougher option than custom gauging systems.
Third Dimension, Inc. is based in Bristol, United Kingdom and is a world-leading provider of non-contact precise feature measurement equipment, both hand-held (GapGun®) and automated (Vectro®).
Non-contact, optical profile measurement devices for gap and flush, radius, edge breaks, seals, and more are designed and sold by Third Dimension.
Third, which was founded in 1995, has a long and recognised history of offering non-contact optical measurement equipment and services to some of the world's biggest organizations in the aerospace, automotive, and energy sectors.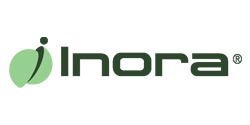 Inora Technologies, Inc., based in Ann Arbor, Michigan, is the world's leading seal gap measurement company.
In terms of accuracy and useful insights for manufacturing excellence, traditional probabilistic-based data analytics methodologies have reached their limits. A new paradigm for doing advanced numerical calculations is essential for industries to advance. Inora has discovered a strong new approach that produces remarkable results after over thirty years of ground-breaking study in engineering optimization, mechanics, physics, and mathematics.
Spatial reference system (SRS), Inora affinity system (ASYS), Omnislam, WiseGap 2.4, and Omnigap are inora's main products.
Verisurf Software, Inc. is a measurement solutions company based out of California, USA which is committed to delivering advanced surface analysis, quality inspection, assembly guidance, and reverse engineering. Verisurf products and processes are vital to maintaining a digital thread between design, engineering, manufacturing, and finished part validation. Based on a powerful CAD platform, Verisurf is committed to digital Model-Based Definition (MBD), open standards, and interoperability with all coordinate measuring machines and CAD software. Verisurf solutions help manufacturers produce higher quality products in less time.
Metronor is a privately held high-tech corporation with ISO9001 certification based just outside of Oslo, Norway. They have been developing electro-optical portable coordinate measurement systems since 1989, based on in-house innovation and research, and they've become quite popular among major manufacturers all over the world. For complex assembly projects, Metronor offers cutting-edge Dimensional Management Solutions. Portable CMMs and Boresight systems are two of the company's main products.
GEARTEC.CZ is a modern engineering organization with an 80-year history in the Czech Republic of producing gear machines and gear inspection machines. Geartec has concentrated on creating brand new, innovative, and high-quality inspection machines for all types of gears in terms of single and double flank testing since we first joined the market in 1998.
Geartec.cz is now one of the most prominent suppliers of gear inspection equipment in the world. Their expertise stems from more than 150 equipment delivered and a personalised approach to each customer. GEARTEC.CZ's mission is to not only produce inspection technology, but also to assist our customers in improving the quality of their production.
A large number of front gear manufacturers, who use inspection machines developed by GEARTEC.CZ and are satisfied clients, attest to our performance in this sector.
Altimet is based out of France and it is known for Manufacturer of surface metrology instruments intended to provide development, assembly and maintenance service of manufacturer's instruments. The company's instruments are made by integrating new optical technologies for applications in nano-tech and micro-teach, enabling clients to measure instruments without contact.