One of our significant collaborations is with COORD3 srl Italy, a renowned manufacturer of High Precise Coordinate Measuring Machines (CMM). As representatives of COORD 3 CMM in India, we provide their range of CMMs, which cater to a wide spectrum of sizes, from small to very large, and configurations, including bridge and gantry configurations. These CMMs are known for their accuracy and precision in measuring components.
Additionally, we take pride in our complete after-sales support, ensuring that our customers receive comprehensive assistance even after their purchase. Calibration services are also within the scope of GEO INFORMATICS, making us your reliable partner for all your CMM needs in India.
COORDINATE MEASUREMENT MACHINES
(CMM)
With our coordinate measurement devices, we are present and engaged in the aerospace, defense, and heavy sectors.
BRIDGE COORDINATE MEASUREMENT MACHINES (CMM)
The "Bridge" structure offers an outstanding cost/performance ratio with the clear benefit of thenworktable incorporated into the machine structure, making it the ideal choice for low measurement quantities.
Bridge type CMM further has 4 models:
GANTRY COORDINATE MEASUREMENT MACHINES (CMM)
The "Gantry" coordinate measuring machine's pillar architecture eliminates structural deformations and inertial inaccuracies, ensuring outstanding metrological performance even with huge measurement volumes, and it also permits full volume accessibility.
Gantry type CMM further has 3 models:
HORIZONTAL COORDINATE MEASUREMENT MACHINES (CMM)
The "Horizontal" coordinate measuring machine is optimal for measuring parts including automotive bodywork, panels, doors, vehicle windows, dashboards, and dimensional inspection of mechanical items like engine blocks, gearboxes, castings, automotive, and aerospace components. Coordinate measuring devices with horizontal arm architecture.
Horizontal type CMM further has 3 models:
METROLOGY SOFTWARE
TouchDMIS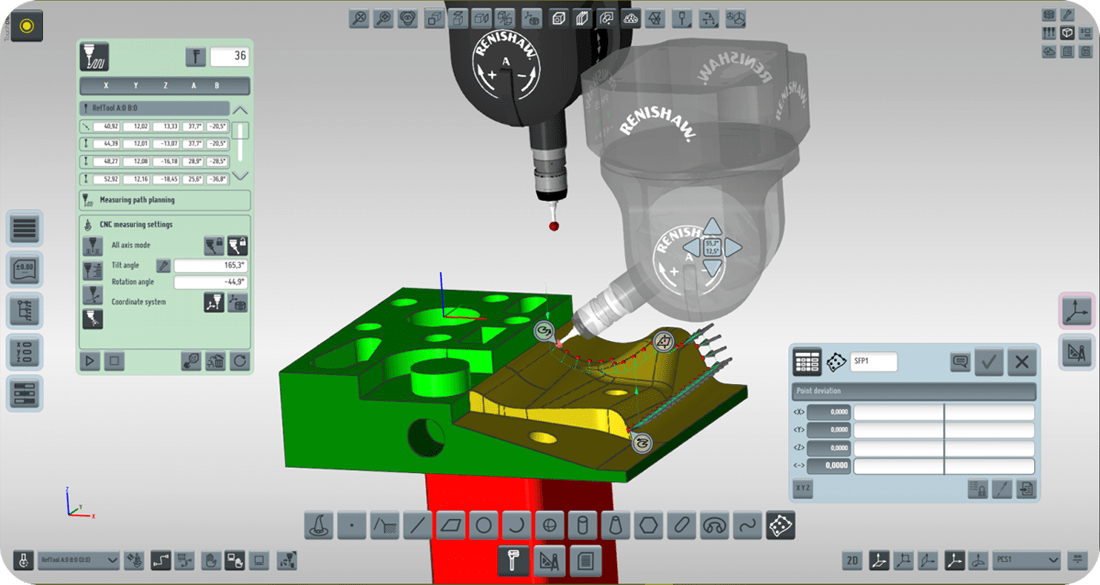 TouchDMIS represents a comprehensive dimensional metrology software package designed to deliver an exceptional user experience. It distinguishes itself with an inventive and distinct user interface, departing from the conventional Windows-style approach. By introducing contemporary touch functionality, TouchDMIS addresses the longstanding absence of modern touch-based interactions in the field of metrology.
This user-friendly software is readily accessible and intuitive, requiring only a minimal training period of a few hours to become proficient in its efficient use.