Alex Tech Machinery is a leading manufacturer of high-quality, precision metalworking equipment. They offer a range of cutting-edge machinery and solutions to meet the needs of businesses across a wide range of industries, from automotive and aerospace to medical and defense. Alex Tech Machinery is committed to providing their customers with exceptional service and support, helping them to achieve their production goals with maximum efficiency and reliability.
In partnership with Geo Informatics, Alex Tech Machinery is able to offer even more comprehensive solutions to their customers. Geo Informatics is a leading provider of advanced software solutions for the manufacturing industry, specializing in CAD/CAM software, 3D printing, and other cutting-edge technologies. By combining their expertise with Alex Tech Machinery's industryleading equipment, Geo Informatics is able to help customers achieve even greater levels of precision and efficiency in their manufacturing processes.
Together, Alex Tech Machinery and Geo Informatics offer a powerful suite of tools and solutions for businesses looking to stay ahead of the curve in the rapidly evolving world of modern manufacturing. Whether you're looking to streamline your production processes, improve product quality, or simply stay ahead of the competition, Alex Tech Machinery and Geo Informatics have the expertise and
experience to help you achieve your goals.
Features of Heavy-Duty Turning Machines for Large Parts
Power and Rigidity
The heavy-duty turning machines designed for large parts require high rigidity and stability. The Mighty Viper VTL is engineered for this purpose and is well-suited for manufacturing parts in industries such as aerospace, oil field, and power generation.
The VTL features a large column and base with an asymmetrical design, complemented by a 9′ x 9′ high-speed steel square ram. The sliding crossrail provides precision movement and is moveable in set increments with auto latching against fixed stops. The column has three box ways for high rigidity Z-axis movement.
Powerhouse Gearbox
A heavy-duty spindle motor teamed with a two-speed gear assembly delivers tremendous torque and high speeds. This allows for heavy-duty machining and fine finishing. The oil chiller circulates oil through the gearbox, lowering oil temperature and keeping gear oil cool, resulting in a longer machine service life and preserved machine accuracy.
Greater Dynamic Stability
To increase dynamic stability and minimize vibration during heavy-duty machining, all major castings are heavily and symmetrically ribbed. The machine frames and box ways are made of Meehanite cast iron, which ensures high rigidity for heavy cutting.
The machine base and column structures are double wall constructed and have scientifically designed rib reinforcement, which results in uniform and maximum distribution of casting stress. The entire structure is manufactured from high quality GB300 or GA350 Meehanite cast iron, heat treated to remove stress, and ensures the structure remains free of distortion for the machine's life.
Less Casting Stress
The heavy column structure is designed to foster high stability and rigidity for solid support of the sliding cross rail. Both X and Z-axes are supported by box ways that are oversized, hardened, and ground for greater rigidity. All box ways on the column and cross beam are coated with Turcite-B on mating surfaces and hand-scraped for perfect fit and alignment.
Base and Column Construction
The one-piece Meehanite casting base is a crucial feature of the Viper VTL. Unlike conventional jointing by welding method, Viper's one-piece structure effectively solves problems of insufficient rigidity and excessive vibration. The base is heavily walled and multi-ribbed for rigidity and high thermal stability while supporting workloads up to 55,000 lbs. The heavily ribbed structure of the column and base minimizes thermal distortion and dampens vibration.
Tool Changer
The VTL features an Automatic Tool Changer (ATC) that provides fast and efficient tool changing. The ATC magazine is located on the right side of the cross rail and is protected by an automatic guard door. The magazine holds a total of 18 tools (9 milling tools / 9 turning tools). The heavy-duty design OD and ID tool holders direct turning force to the headstock instead of spindle bearings. The ram head tool pocket accepts wide contact 50 taper tool holders, which securely clamp with a powerful wedge locking system, yielding high accuracy and repeatability.
Wide Table and Powerful Torque
The VTL-Series boasts a wide table measuring 79″ in diameter and a maximum turning capacity of 96″. The table incorporates a manual independent four-jaw table chuck with top jaws that are 63″ or 79″ in diameter. The geared table drive generates powerful table torque, with the driving gear made from high-grade nickel-chrome alloy steel. Class 3 ball screws are driven by servomotors that ensure high precision turning.
Features of High Precision Vertical Power Turning Machines
High Precision Turning (Power-up More Productivity with the Viper VTL)
The Alex-Tech VTL-600 to 1100 series vertical turning lathe offers efficient cutting and high precision accuracy.
Viper feed capacity provides excellent vibration absorption and chatter-free cutting.
The VTL is designed with a box-type base and column for a highly dependable, highly rigid structure.
Work holding chuck size up to 32″ and a maximum turning diameter of 43″.
Accelerate Productivity (High Efficiency to Heavy-duty Machining) XZ box ways.
50 hp table motor.
2-step table speed.
12-station turret.
One-piece cast-iron base, high-grade Meehanite casting.
Excellent Rigidity (Unique Base Design Provides Greater Disposal of Chips)
BMT turret provides drilling and tapping function.
Motor with 2-step inline gear transmission.
Powerful Spindle (Smooth Tuning of Heavy Loads)
The VTL supports heavy weight material with ease.
The spindle coupled with a 3-jaw power chuck yields excellent machine performance.
Extend Tool Service Life (Save Time and Control Runout)
Add a tool setter measurement device to save time and improve tool management.
A tool setter reduces tool wear and extends service life while maximizing overall productivity.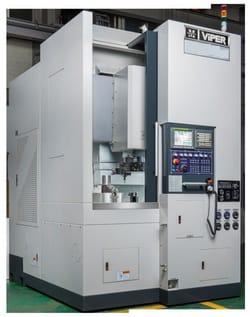 Hurco is a leading manufacturer of computer numerical control (CNC) machine tools, specializing in milling and turning machines. Their precision machines are designed to enhance productivity, efficiency, and profitability for their customers.
In partnership with Geo Informatics, Hurco has expanded its reach and offerings to customers in Southeast Asia. Geo Informatics provides sales, service, and support for Hurco machines in the region, as well as training and software solutions to help customers optimize their production processes. This partnership has enabled Hurco to expand its global footprint and deliver its high-quality machines to more customers in the Southeast Asian market.
HURCO turning centers machines offer exceptional precision and reliability for a wide range of turning applications. These machines are designed with advanced features such as high-speed spindle, precision ball screws, and powerful servo motors to deliver outstanding performance and accuracy. HURCO turning centers are also known for their user-friendly controls and easy programming,
making them ideal for both small and large-scale manufacturing operations. With HURCO's commitment to innovation and quality, their turning centers machines are trusted by industries worldwide.
Interactive touch screen for easy conversational and NC programming
User-centric program management with attached images and text search for easy archiving
Graphical representation of the workpiece from any angle with a display of tool path and part geometry
Ergonomic data entry with fewer buttons for easier operation
Rotating and tilting control panel for comfortable operation
Graphical program editing with data block search for quick and accurate program changes
Feed and speed override potentiometer for easy spindle speed, feed and rapid traverse overrides
Tool probing with tool probe for precise tool positioning
Availability of 99 work offsets for part programming
3D simulation before running the program for real-time tracking of tool movement
Fault diagnosis with display of all programs, tools, and program parameter errors during simulation
Tailstock control with the ability to drive or retract the quill using M codes
Easy to use conversational cycles for bar feeder or bar puller operations (depending on the machine and contour)
Universal Turning Centers
Power and Speed – the ideal machines for turning medium sized parts
Series of Universal Turning Centre
(Tiny footprint for a powerful slant-bed lathe)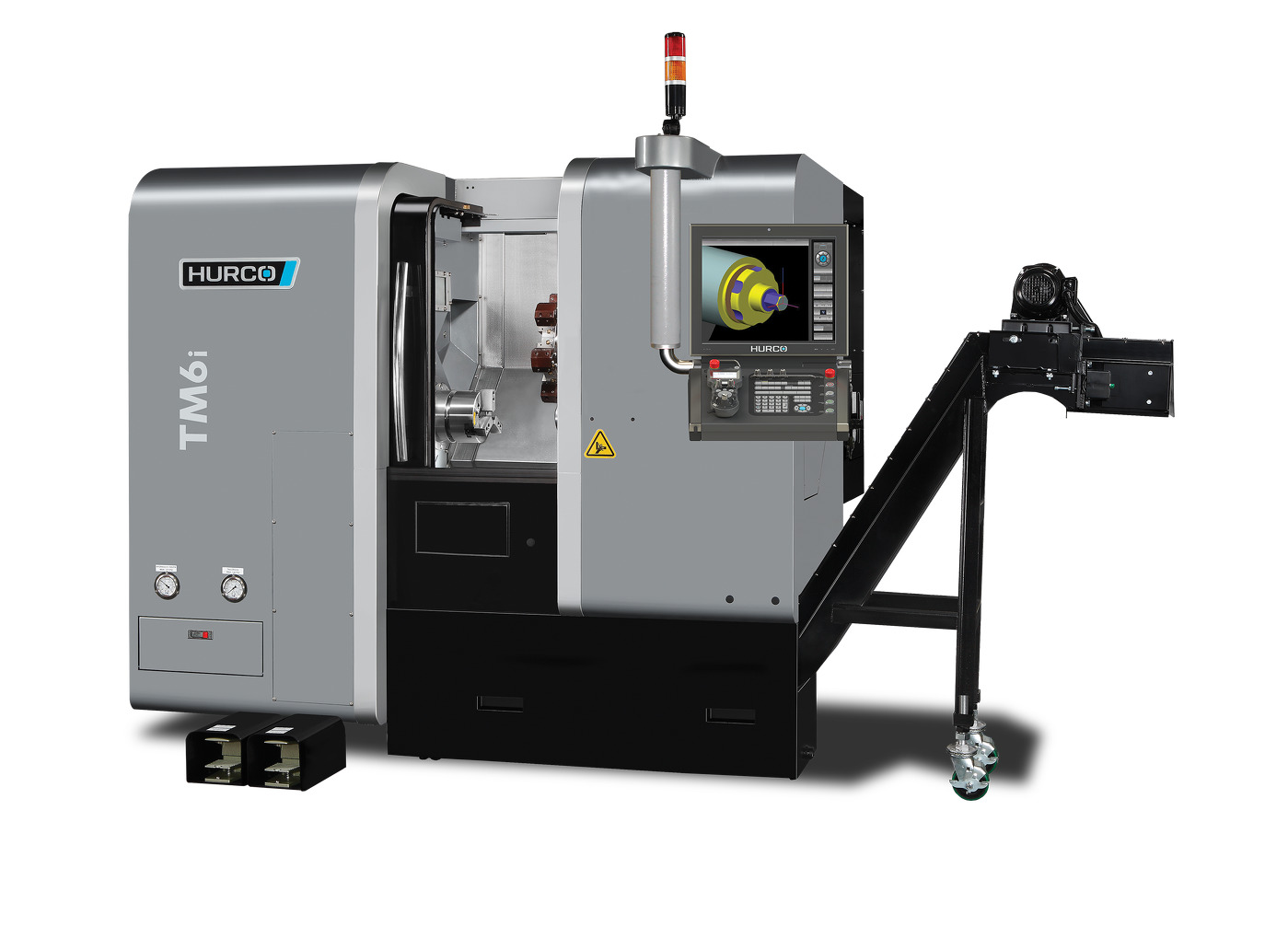 (Short run versatility on a slant-bed lathe)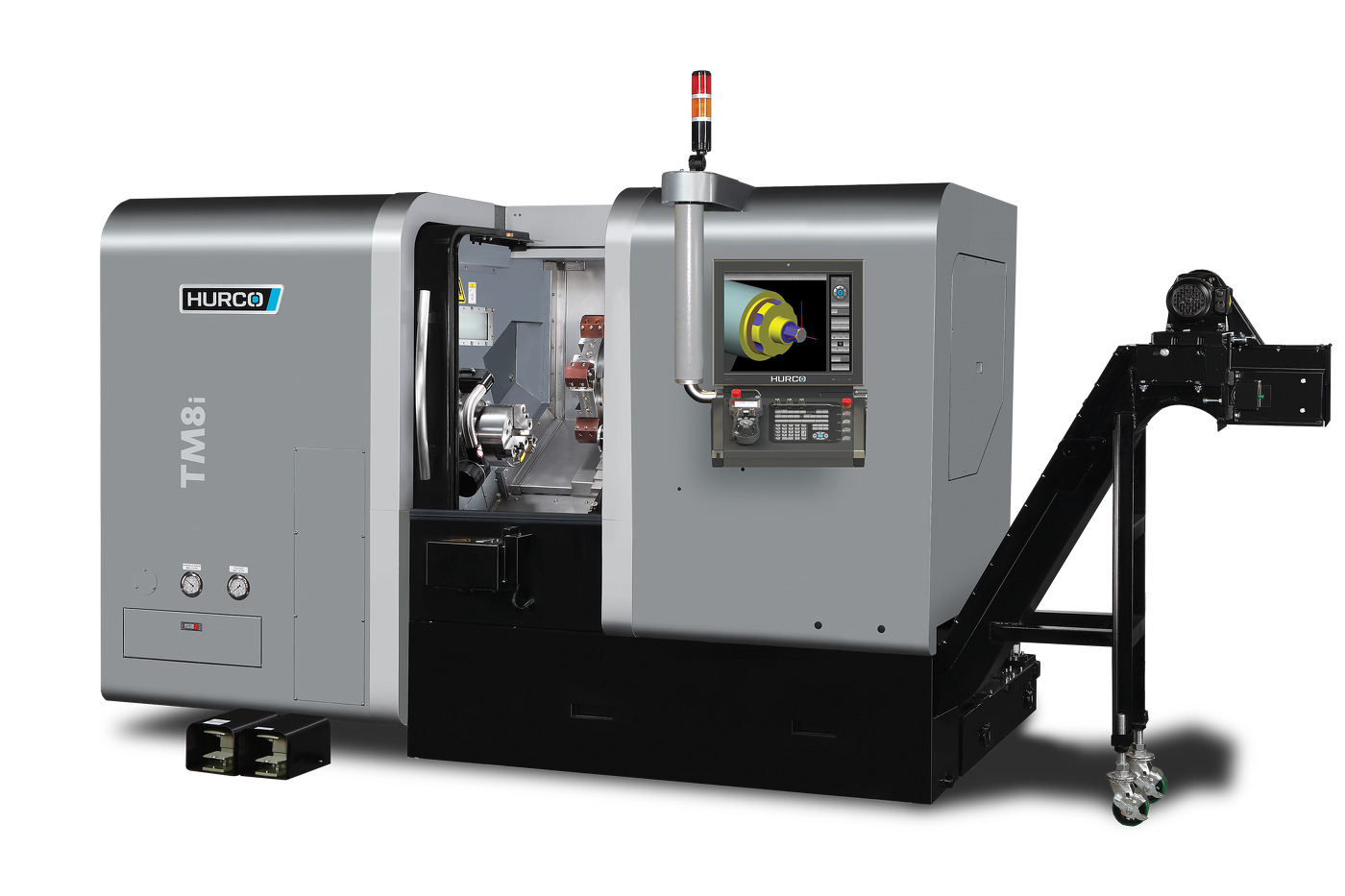 (The perfect combination of size and functionality)
(Specifically created to withstand the rigors of heavy cuts)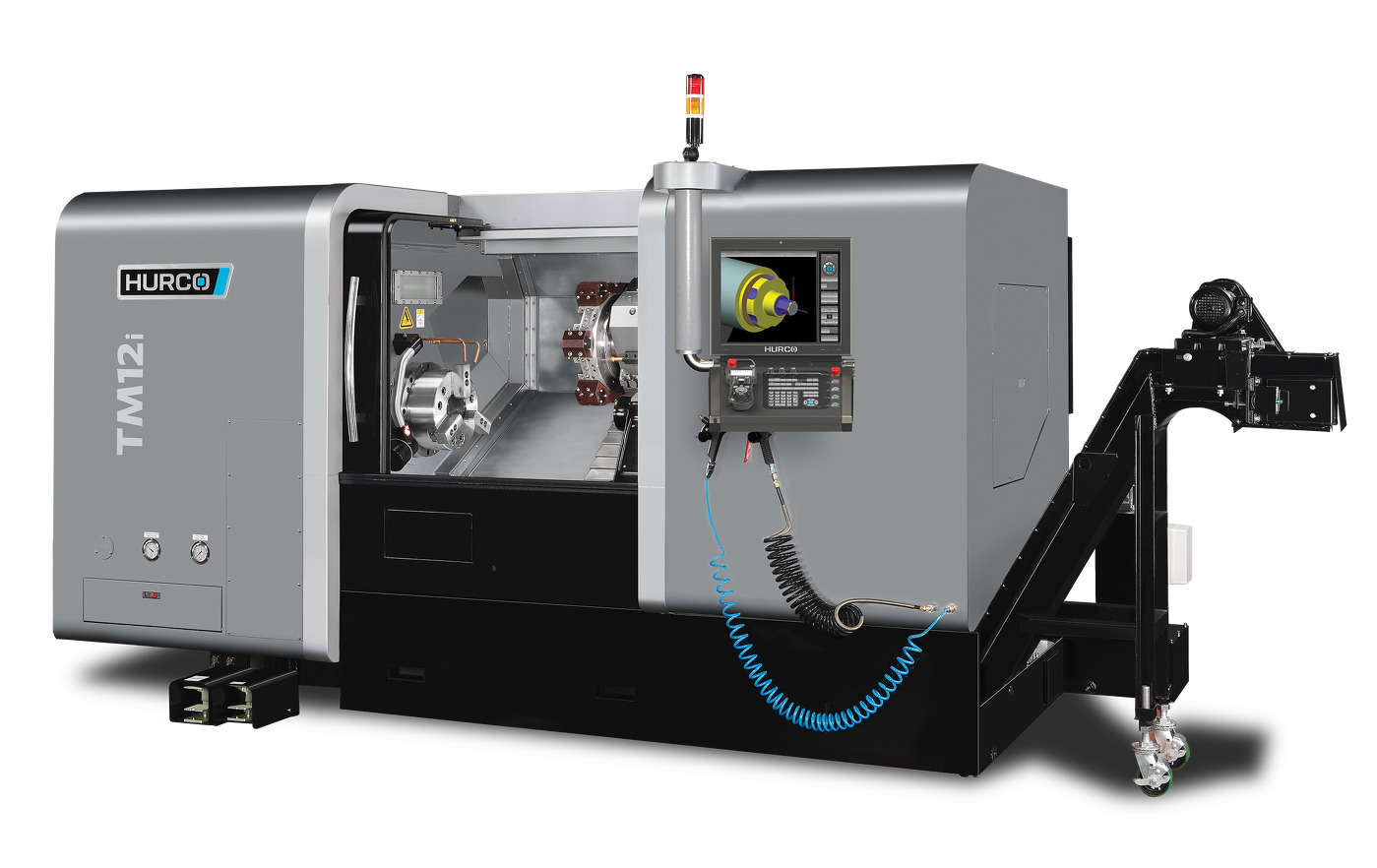 Power and Speed – the TMM is the ideal machine for turning complete medium-sized parts in one setup.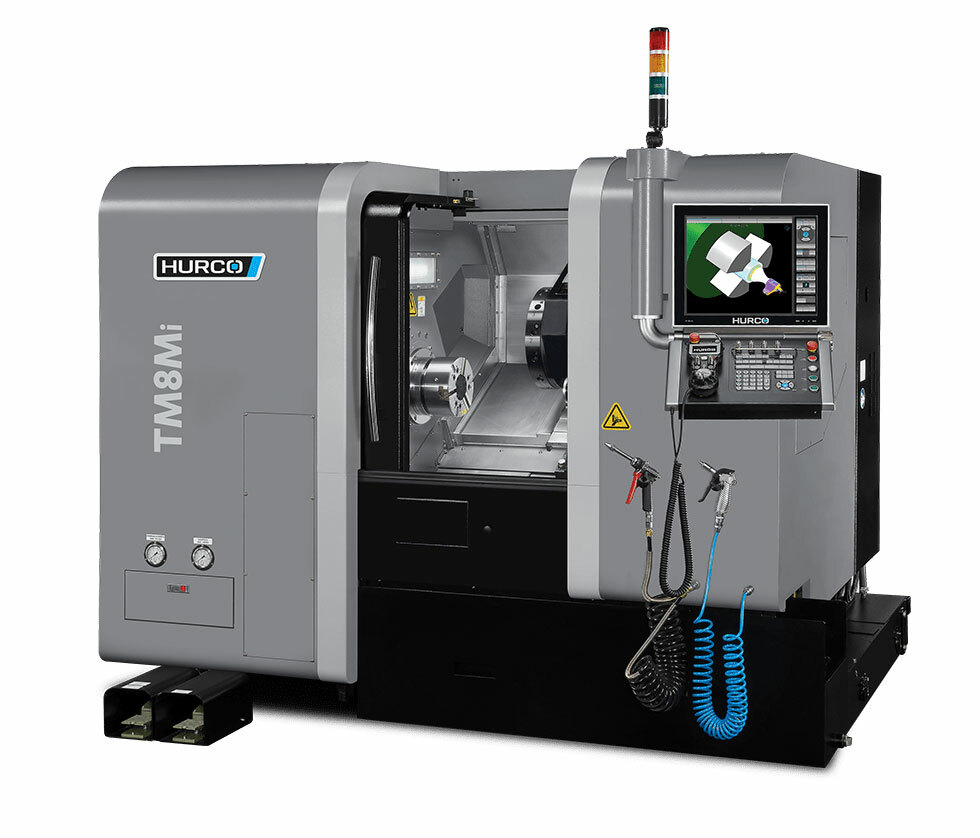 Series of Multi Axis Turning Centre
(Robust, reliable machine with long service life)
(Save time-turn and mill on one machine)
(Large, inclined bed lathe with driven tool)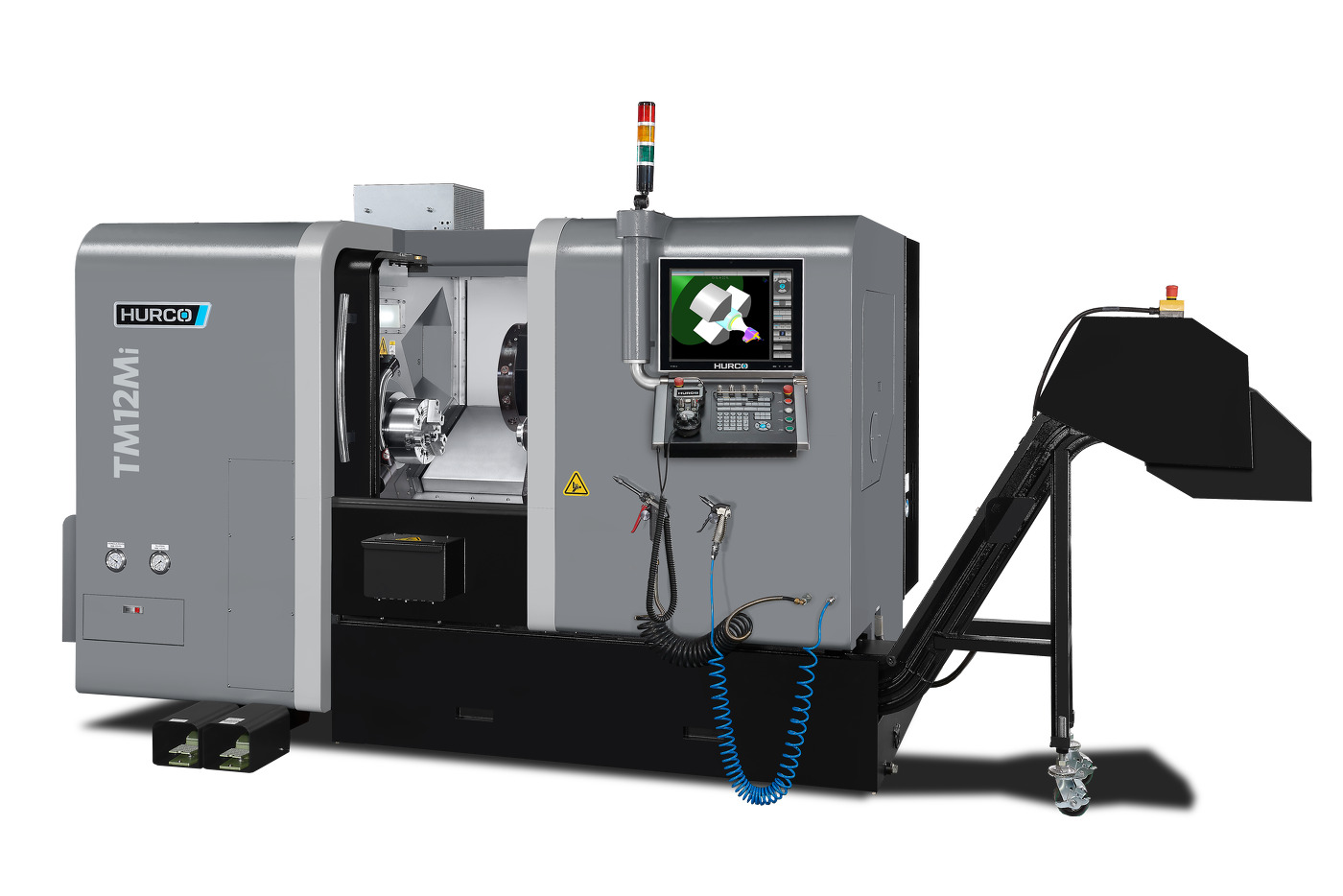 TMX 8 MYi TURNING CENTERS
(Powerful productivity in alive tooling turning center)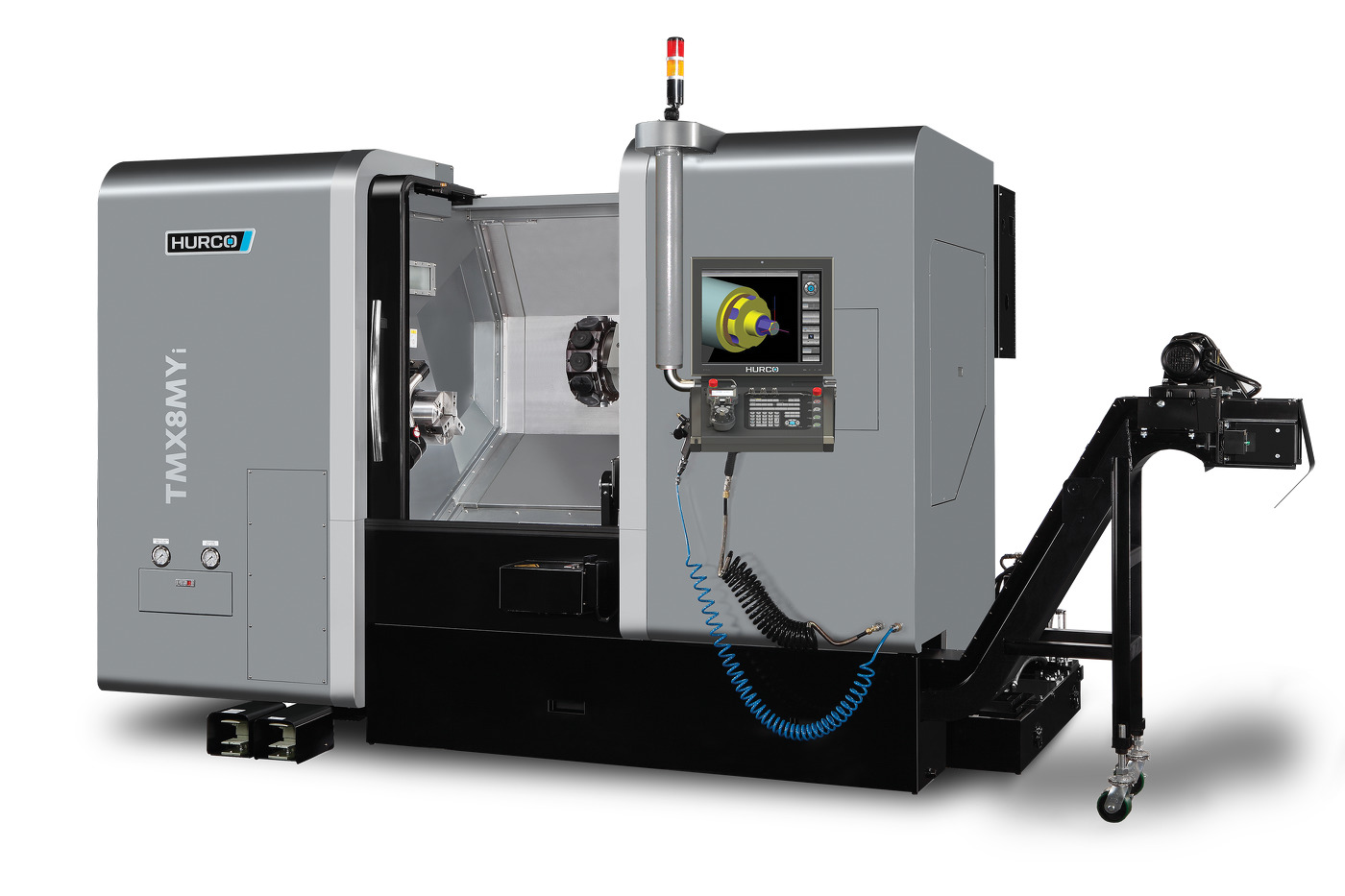 TMX 10 MYi TURNING CENTERS
(Mill turn machining with live tools)
TMX 8 MYSi TURNING CENTERS
(Complete machining with sub spindle)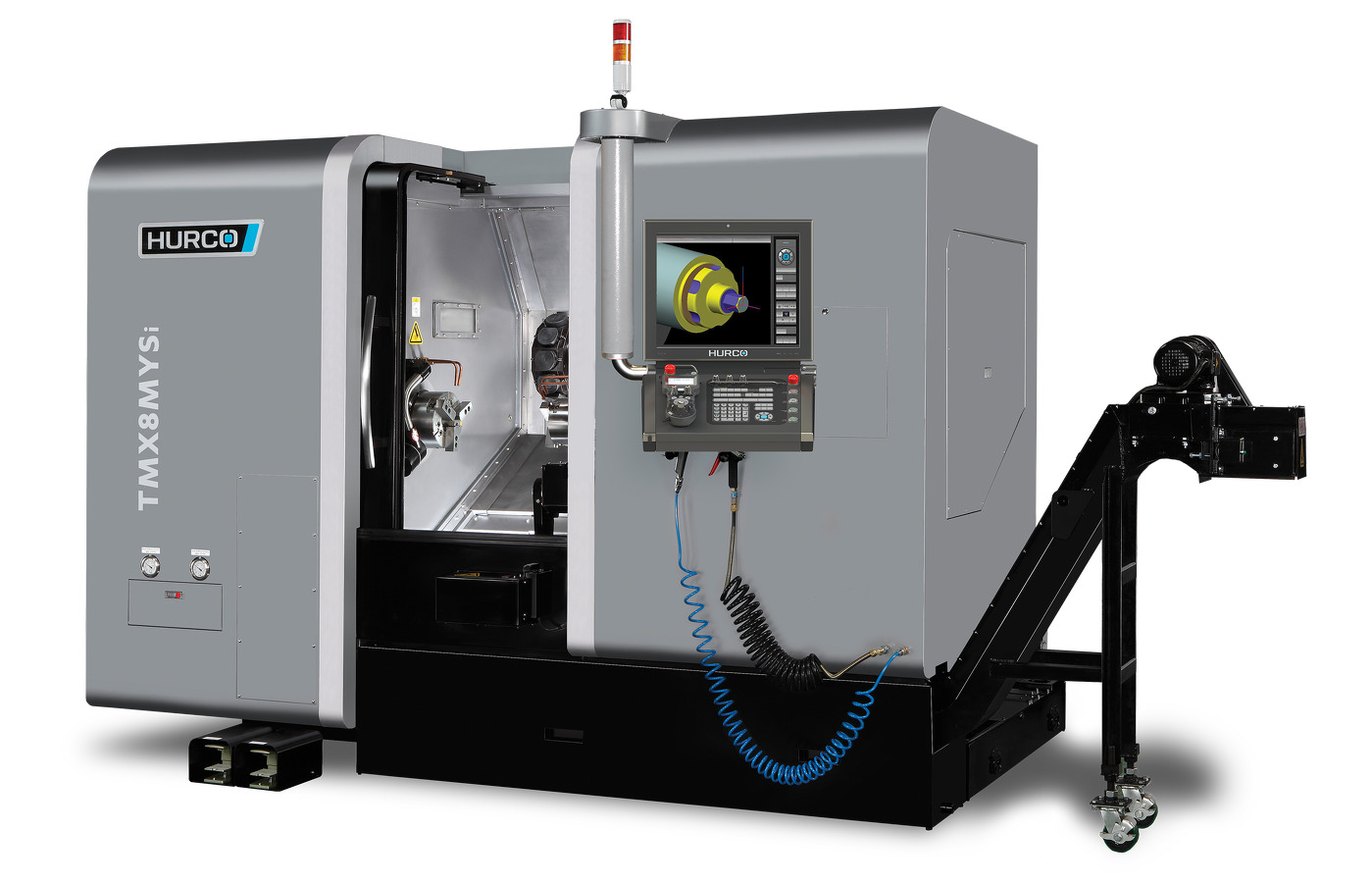 TMX 10 MYSi TURNING CENTERS
(Built for speed and repeatability)