Barcode Readers and Verifiers
Cognex Barcode Readers and Verifiers can read all types of barcodes and QR codes both offline and Inline/Online.
Fixed-mount barcode scanners make it simple to address complicated, high-throughput production and logistical problems.
The multi-core processing power, imaging technology, high-resolution sensor, advanced decoding algorithms, and simple setup of the DataMan 470 provide maximum coverage, speed, and ease-of-use.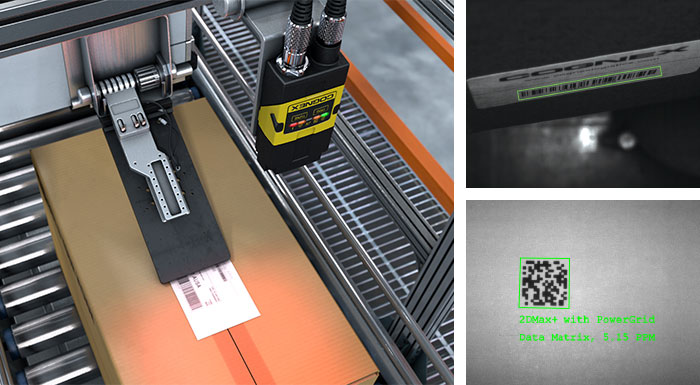 For the widest range of applications, fixed-mount barcode readers provide outstanding read performance.
Fixed-mount barcode scanners from the DataMan 370 series solve difficult direct part mark (DPM) and label-based code applications.
The DataMan 370 enables faster decode speeds for higher throughput per facility, even when applications have several codes and symbologies, thanks to its double the computational capability of conventional scanners in its class.
Reading of the most difficult 1D and 2D barcodes at high speeds.
The DataMan 150/260 series fixed-mount, image-based barcode readers deliver unparalleled performance, versatility, and ease-of-use for 1D linear barcodes, higher-density 2D matrix codes, or direct part mark (DPM) codes.
Label-based coding benefit from advanced image formation.
The DataMan 70 is a small fixed-mount barcode scanner that offers the fastest read rates for 1D and 2D barcodes.
DataMan 70 is the best choice for indexed or high-speed manufacturing and logistics applications, thanks to its sophisticated image formation and small size.
Barcode scanners come in a variety of shapes and sizes, including fixed-mount and handheld models. When companies need flexibility and mobility, they frequently use mobile barcode readers.
To assure component traceability and productivity, industrial environments in industries such as automotive, medical device, electronics, aerospace, and product security typically require durable, highperforming, and easy-to-use handheld barcode reading equipment.
For the largest variety of surfaces and marking methods, Cognex's DataMan handheld barcode scanners can take 1D and 2D label-based barcodes, as well as direct part marked (DPM) codes. To survive the roughest manufacturing and logistical conditions, they are equipped with the latest proprietary technology, durable housing, and modular communication options.
For the most difficult codes, advanced handheld barcode readers provide cutting-edge performance.
Withstanding harsh oils, dirt, and water, the DataMan 8700 series handheld barcode readers decode the toughest direct part mark (DPM) and label-based codes.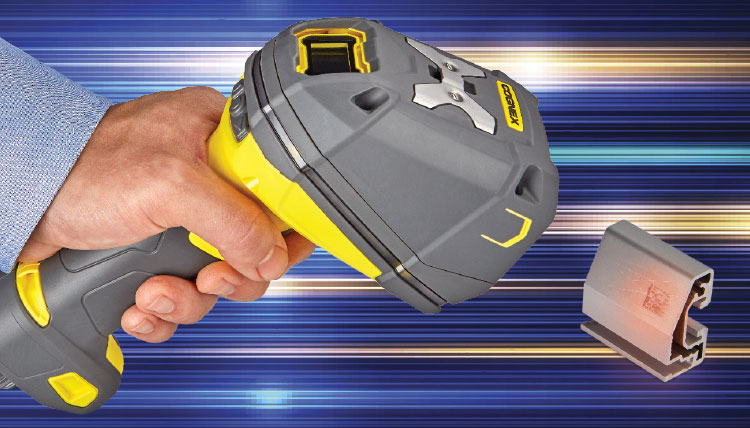 For challenging DPM codes and extended-range label-based applications, the DataMan 8070 offers sophisticated image generation.
The DataMan 8070 series is suited for automotive, aerospace, medical device, and logistics industry applications, thanks to its patented technology, improved illumination options, and modular communications.
Cognex's world-class barcode reading algorithms are built in, and it's built to resist the challenges of the manufacturing floor.
In the hardest production settings, DataMan 8050 series handheld barcode readers are equipped with patented decoding algorithms to scan well-marked 1D and 2D barcodes, including direct part mark (DPM) codes.
Put your smartphones and tablets to work across your whole business, from in-house retail and light industrial barcode reading applications to tougher warehouse and factory floor conditions, to get the most out of them. The Cognex Mobile Barcode Software Development Kit (SDK) and MX Series mobile terminals provide end-to-end handheld mobile scanning solutions with best-in-class 1D, 2D, and direct part mark (DPM) barcode reading.
For near and remote barcode reading applications, it makes use of the most up-to-date mobile scanning technology.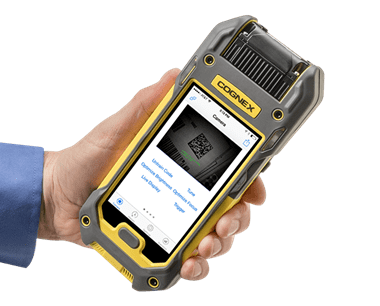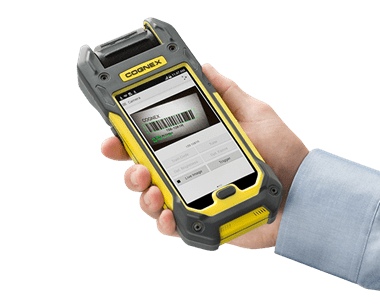 Allows you to use the most up-to-date mobile smart technologies for your industrial barcode reading needs.
Barcode scanning software for mobile devices that is simple and enterprise-grade.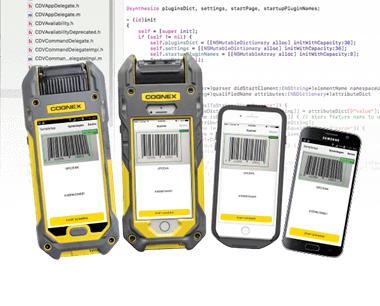 The process of rating the quality of 1D, 2D, and direct part mark (DPM) codes is known as barcode verification. Barcode verification is becoming more common in regulated businesses. Barcode verifiers help you establish codes that fulfill minimal quality criteria by guiding you through the marking process. Cognex barcode verifiers verify compliance to industry standards using high-quality optics, powerful algorithms, and easy software.
Automated high-speed verification and quality reporting are provided by an inline barcode verifier.
The readability and conformity of 1D and 2D barcodes to industry standards guidelines is ensured by Cognex barcode verification technology. Most firms now use an offline, operator-based validator to spot check codes one at a time, which can be slow and inconvenient.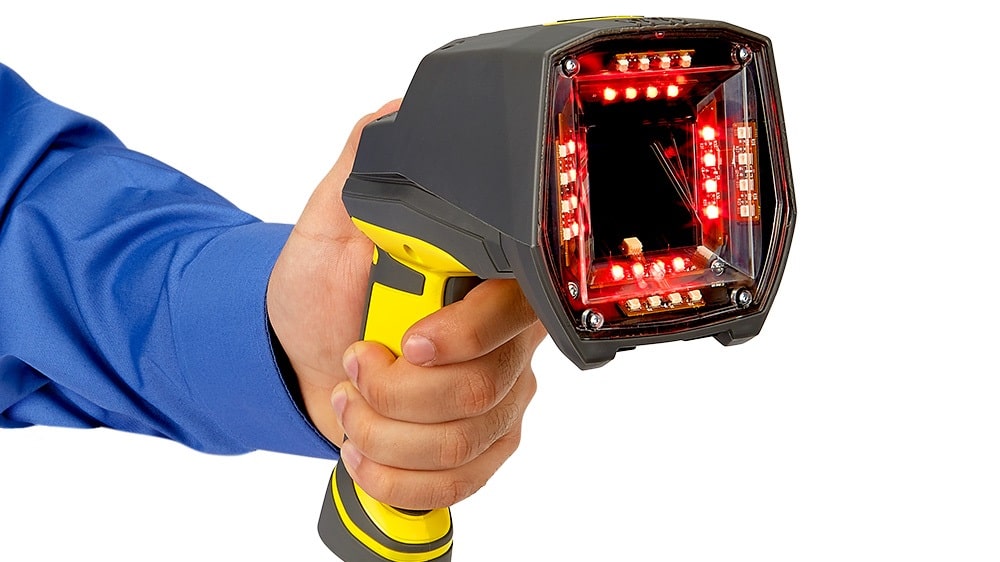 Handheld barcode validator featuring cutting-edge technology and software for swiftly and accurately grading even the most challenging codes.
To capture and grade the most challenging direct part mark (DPM) codes, the DataMan 8072 series barcode verifier is equipped with powerful illumination choices, robust grading algorithms, a high-speed processing engine, and a high-resolution camera.
WEBSCAN BARCODE VERIFIERS
Now a part of cognex, webscan is recognised as a leader in 1D, 2D, and DPM barcode verification.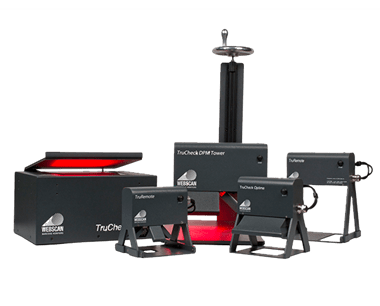 (MINIMIZING ELECTROSTATIC ISCHARGE DAMAGE)
The sudden flow of static electricity between two things, known as electrostatic discharge (ESD), can harm electronic devices, spark explosions or flames in flammable situations, and cause data loss.
The Cognex DataMan ESD-safe handheld and fixed-mount barcode reader line is the most comprehensive family of industrial barcode readers, combining ESD-safe polymers for all enclosure parts and antistatic coating for all optical parts to protect electrostatic dischargesensitive components (ESDS).