2D Online Inspection Cameras
by Cognex for Machine Vision Applications
THE GLOBAL LEADER IN MACHINE VISION AND INDUSTRIAL BARCODE READING SOLUTIONS
Geo-Informatics and Cognex, USA partnership brings to you 2D Vision systems and Barcode readers which are powered by advanced algorithms and are unmatched in the industry to perform various complex tasks such as object location, image formation, 2D vision measurement, barcode reading, OCR, advanced colour detection, and deep learning. Cognex is focused on industrial machine vision and image-based barcode reading technology. Deployed by the world's top manufacturers, suppliers, and machine builders, Cognex products ensure that manufactured items meet the stringent quality requirements of each industry.
With nearly one million machine vision systems installed, Cognex is the world's most trusted machine vision company. They have the people, experience, and knowledge to ensure the machine vision technologies you deploy do exactly the job you need to Make It Right for your customers.
With decades in experience with customers, Cognex has mastered the following two industry wide solutions-
Companies in a wide range of industries rely on vision sensors to perform simple pass/fail, go/no go inspections that help ensure products and packaging are error-free and meet strict quality standards. Cognex In-Sight 2000 vision sensors provide easy and reliable inspections thanks to powerful vision tools, modular lighting and optics, and an easy-to-use setup environment. By reducing defects and increasing yield, Cognex vision sensors help manufacturers streamline their operations and increase profitability.
The power of an In-sight vision system with the simplicity and affordability of a vision sensor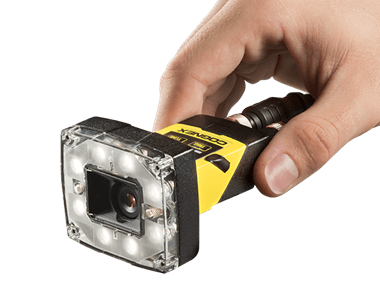 The power of the In-sight 2000 vision sensor in an ultra-small form factor
Cognex In-Sight 2D machine vision systems are unmatched in their ability to inspect, identify and guide parts. These self-contained, industrial-grade vision systems combine a library of advanced vision tools with high-speed image acquisition and processing. A wide range of models, including line scan and colour systems, meet most price and performance requirements. Meet most price and performance requirements.
Powered by In-sight Vidi Deep learning-based vision Software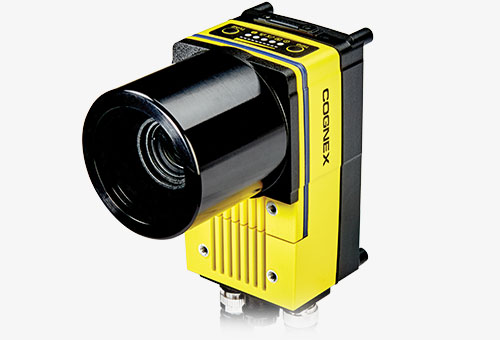 Ultra high resolution, self-contained vision systems for detailed inspection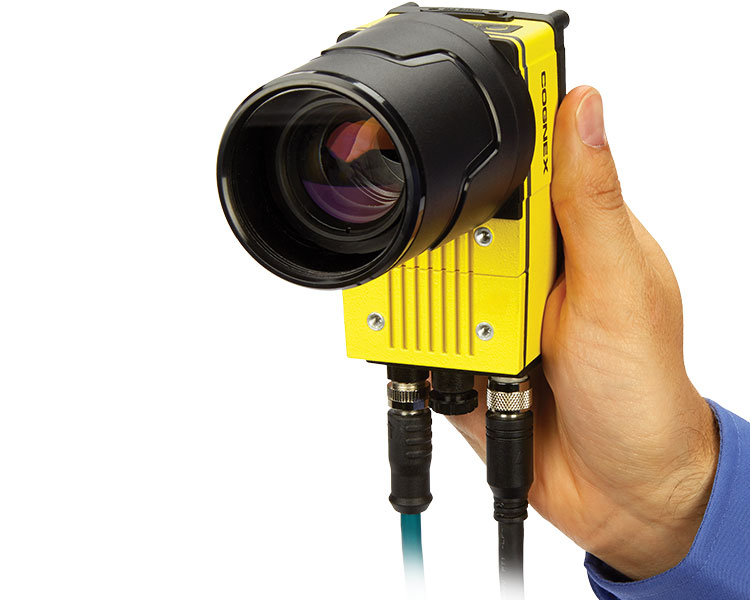 Ultra-compact vision systems ideal for applications where machine space is a premium.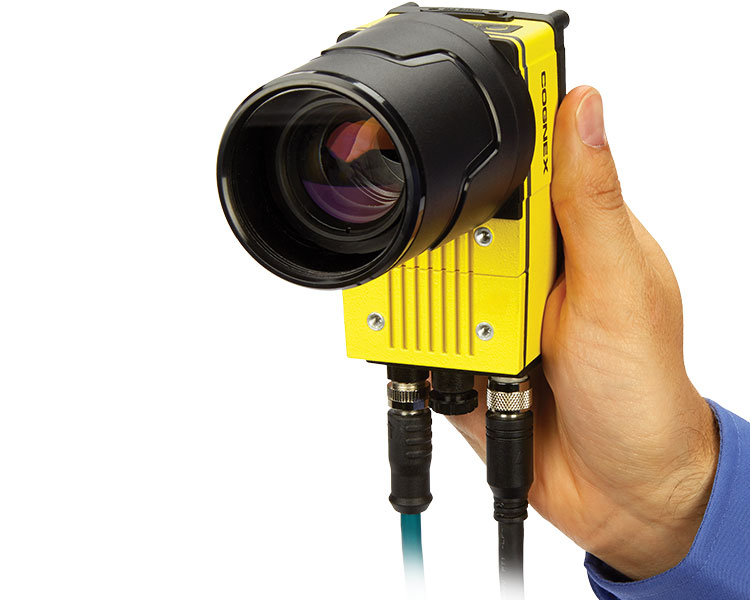 Full featured, powerful vision system with a compact footprint and unique, modular design.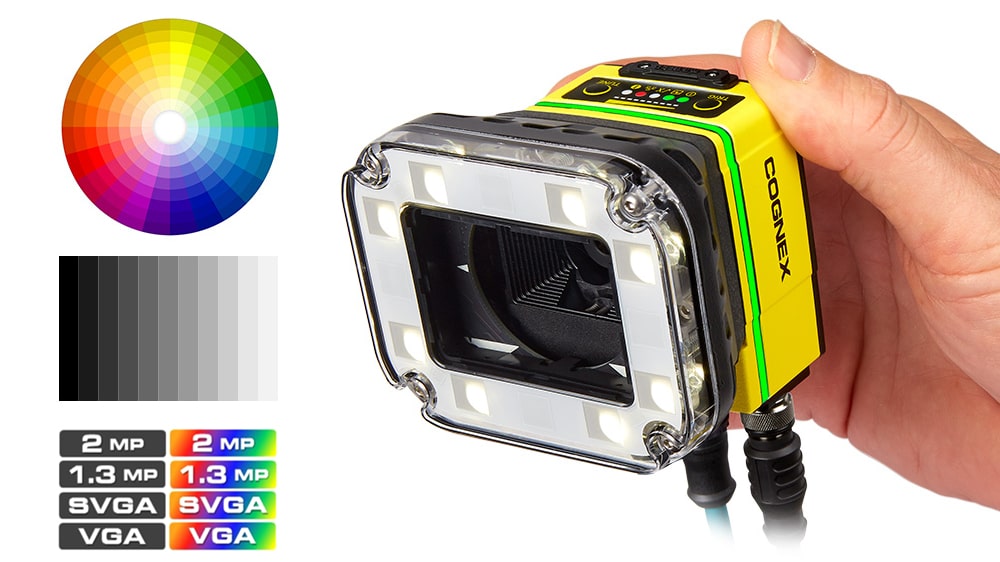 The In-sight 5705 series offer high performance with high resolution making it the fastest 5MP self-contained vision system in the world.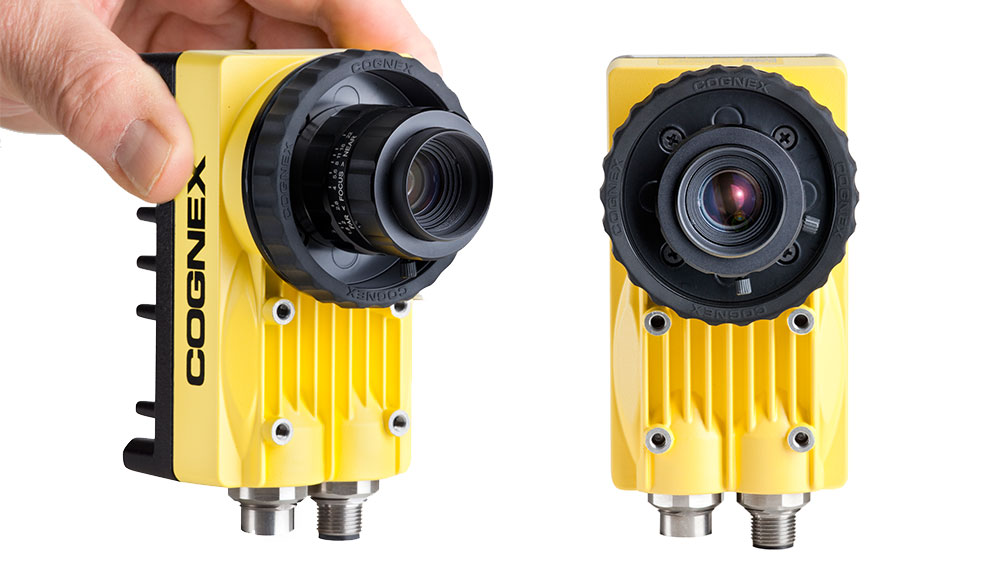 Self-contained line scan vision system ideal for inspection large, cylindrical, or continuously moving objects.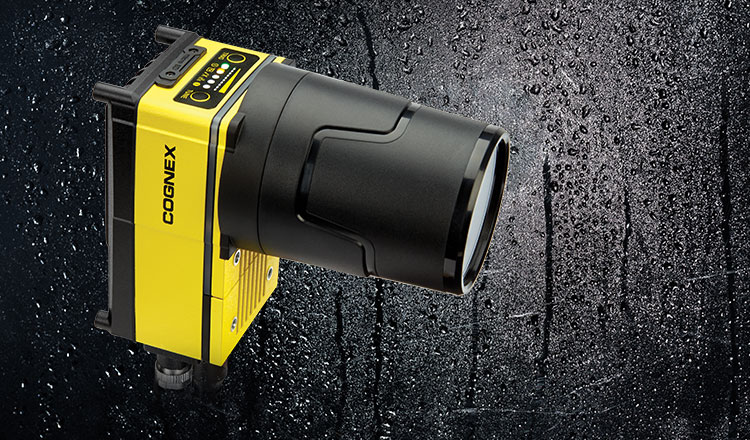 A barcode is a machine-readable representation of data related to the object it is attached to. Barcode readers read these codes in order to track the object throughout its lifecycle. Popular barcode symbologies include UPC-A, code 39, code 128, interleaved 2 of 5, Data matrix, QR, Maxi Code, and Aztec.
There are a few main reasons companies use barcodes:
Common types of barcode readers include laser scanner and image-based readers. Laser scanners can produce 1,300 scans /second and read 1-D codes from relatively long distances with the use of special optics. Image-based barcode readers have higher read rates than laser scanners, read 2-D and omnidirectional codes, and capture images of codes for data analysis, process improvement, and barcode quality feedback.
Cognex industrial, image-based barcode readers decode 1D and 2D codes, from printed labels to the hardest to read direct part mark (DPM) codes in manufacturing and logistics applications. Industry- leading read rates, advanced technology, modular options and easy setup help reduce costs, optimise performance, increase throughput, and control traceability.
Fixed Mount Barcode Readers
Vision enabled barcode readers with the ease-of-use and cost of laser scanners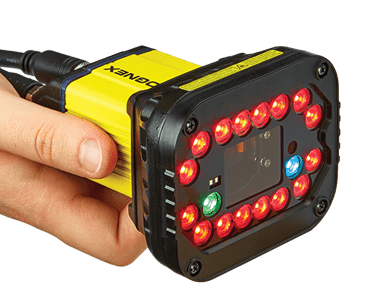 Cognex offers the most advanced technology available for 1-D barcode and for 2-D data matrix code reading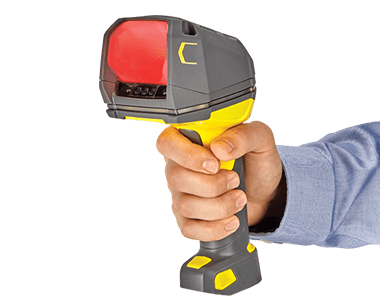 Combining fast, image-based barcode reading with your mobile device
Barcode verifiers grade codes to demonstrate code quality compliance
ESD - Safe Barcode Readers
ESD- safe barcode readers offer protection against electrostatic discharge that can cause costly damage