Semi-Automatic Vision Measurement Machine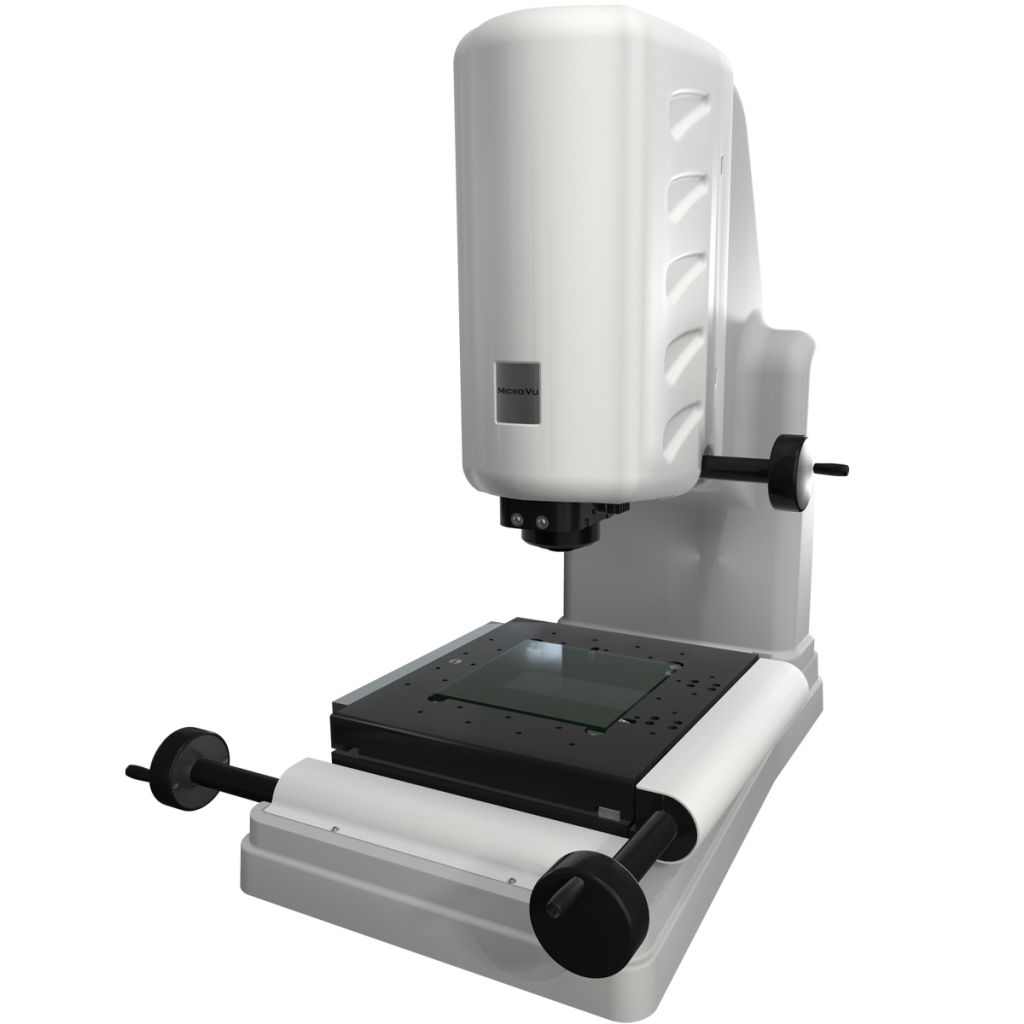 Micro.Vu's new SOL Measurement System provides a versatile solution for precision part inspection. The SOL significantly reduces inspection time and increases inspection capabilities. The SOL features one micron resolution scales and InSpec Metrology Software for Manual Vision Measurement Machine. The SOL machine with its unique programmable functionality and automatic lighting bridges the gap between manual and automatic machines.
Programmable 19.5x magnification (6.5x optical and 3x digital), non-linear optical and tabletop compensation, advanced lighting, and compatibility with parts programs make the sole the most advanced engine in its class.
Micro.Vu's InSpec measurement software controls the SOL in addition to manual, visual and multi-sensor systems. InSpec point-and-click metering and dedicated edge detection simplify demanding measurement applications.
High resolution camera based system to get fast accurate measurements on a variety of parts
Vivid pictures through a programmable optical ( 6.5X) and digital (3X) zoom lens
Use proprietary edge detection to capture data
Lighting-Surface, Profile and Axial
Multi-Ring, Multi-Sector Ringlights
Advanced programmable lighting controls
Non-linear stage and optics calibration
Maintain machine measurement accuracy
Minimizes factors that cause inaccurate measurements
| MACHINE MODELS | MEASUREMENT VOLUME | STAGE CAPACITY | XY ACCURACY | Z ACCURACY | LINEAR RESOLUTION |
| --- | --- | --- | --- | --- | --- |
| SOL 165 | 160 × 160 × 160mm | 7.5 kg | 2.8 + L/150 | 2.8 + L/100 | 1 μm |
| SOL 341 | 315 × 315 × 160mm | 11 kg | 4.5 + L/150 | 2.8 + L/100 | 1 μm |
| SOL 342 | 315 × 315 × 250mm | 11 kg | 4.5 + L/150 | 3.3 + L/75 | 1 μm |