Simplify Your APQP/PPAP Process With HighQA PQP
The Most Competent Non-excel Based Quality Project Management Solution For Manufacturing
High QA PQP (High QA Production Quality Planning) is a robust manufacturing quality project management solution that meets APQP/PPAP criteria. The non-Microsoft Excel based solution, which is an integral part of the High QA 360 database-driven manufacturing quality management platform, delivers project management tools and automation to all areas of the manufacturing quality management process. Manufacturing rules in the automotive, medical, aerospace, and other industries are met by the full APQP/PPAP solution.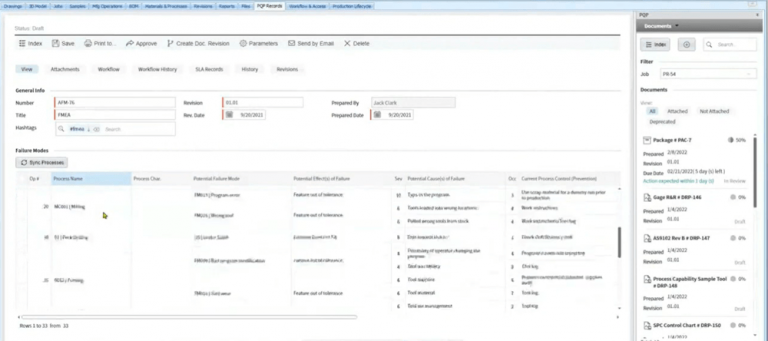 How do you manage the quality of your manufacturing process?
| Old way of managing quality process (Cumbersome, Excel-based, Manual) | New way of managing quality process (Automated, Non-excel-based, Dynamic) |
| --- | --- |
| Internal industrial quality control is getting increasingly difficult to manage. The level of complexity increases when parts are outsourced to a supply chain because: | Inspection Manager is completely integrated with High QA Production Quality Planning (High QA PQP), a strong, robust manufacturing quality project management tool. Create, manage, support, and monitor APQP/PPAP requirements efficiently with: |
| Each new high-quality project requires a lot of effort and time. | Template and form library that can be customized |
| Too many Excel spreadsheets with multiple columns, rows and tabs | Collaboration and communication are kept secure. |
| Communication delays caused by paper-based communications | For the entire quality process, traceability and accountability are required. |
| Cutting and copying crucial data from several locations causes errors. | PPAP and other quality process criteria were streamlined using 2D drawings or 3D models. |
| Due to the use of paper-based spreadsheets, forms, and documents, there is a lack of traceability. | Compliance to all quality standards and regulations in aerospace, automotive, medical, energy and other manufacturing industries |
| Material loss, rejected parts, and delivery delays are all much more common. | A database-driven, automated, paperless approach that does not rely on Microsoft Excel |
| Documents missing, expenses going up, and part quality going down. | |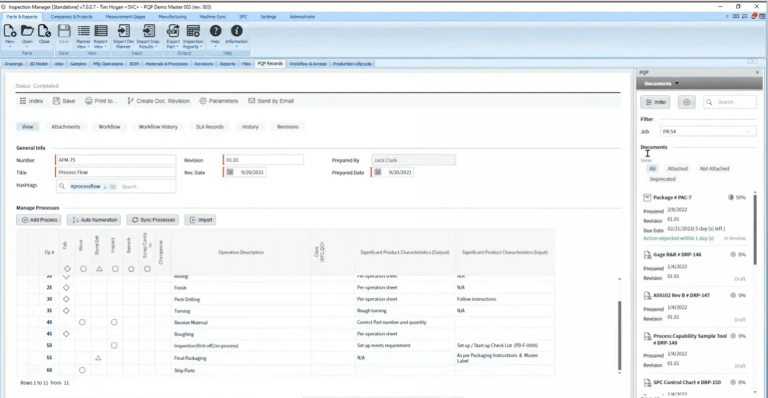 Powerful Project Management

for All Quality and Manufacturing Needs
High QA PQP is a cutting-edge, dependable production project management system for planning, implementing, managing, and monitoring all quality standards across manufactured parts.
Inspection Manager, a database-driven manufacturing quality management software, is fully integrated with our PQP solution
They form the ultimate comprehensive quality project management solution when used together.
Best in Industry:
Highly configurable workflows
Modern user access control
Synchronized data
Proactive at-risk notifications
Paperless environment
Centralized database
Consistent forms, workflows and documentation.
Powerful tools for planning requirements, document management and reporting.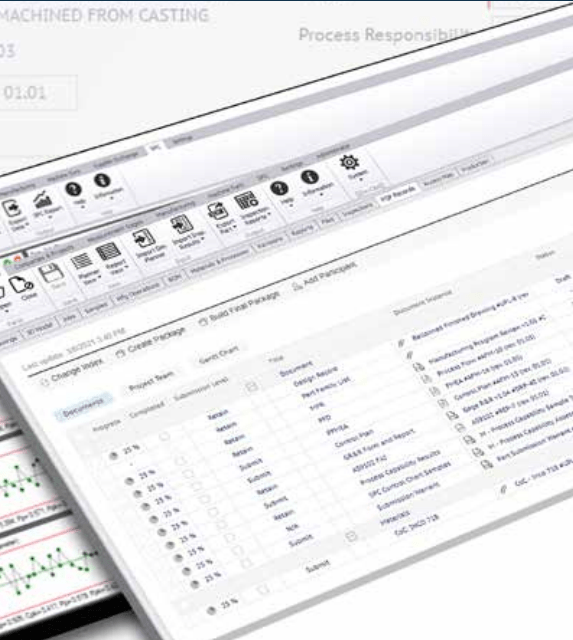 ALIGN AND UNIFY SUPPLIERS AND BUYERS
High QA PQP guarantees that cross-functional teams may interact and communicate on critical documents in a smooth and controlled way, accelerating up the production cycle by:
Eliminating interpretation of GD&T and quality requirements
Standardizing and collaborating on the same set of forms, workflows and reports
Keeping track of required specifications, engineering updates, approvals, and part acceptance
Monitoring gauge usage to ensure that inspection tools are meeting the needs of the buyer
Demonstrating process capability and repeatability to produce parts consistently that meet requirements and regulations
ESSENTIAL PRODUCTIVITY TOOLS AND FEATURES
Centralized database for documentation and forms
Adaptable project management templates
Comprehensive automated forms
Secure user access control
Standards – driven production processes
Supplier performance evaluation
Electronic signature confirmations
Powerful revision control management
Flexible configurations and business workflows
High QA 360 Exchange server for remote and in-network collaboration
Streamlined practices for compliance with manufacturing quality standards
Customized library of templates for each buyer and OEM.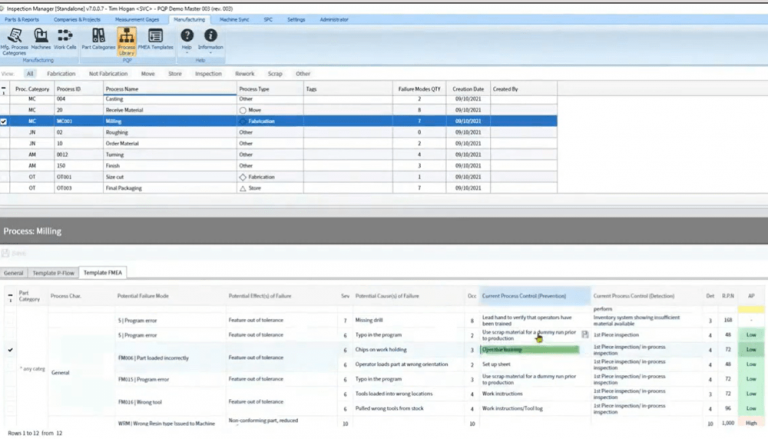 STREAMLINED PROCESS WITH PPAP TEMPLATES AND FORMS
Featuring forms and templates that streamline and simplify the creation and submission of papers and reports, High QA PQP supports the 18 parts of the Production Part Approval Process (PPAP), including:
A) Quality Management Process Documentation
B) First article Inspection (FAI)
C) Non- Conformance Report (NCR)
D) Acceptance Quality Limit (AQL) Based Sample Planning
E) Process Flow Diagram (PFD)
F) Process Failure Mode and effects analysis (PFMEA)
G) Gage repeatability & Reproducibility (Gage R&R)
H) Process Control Plan (PCP)
I) Statistical process control (SPC)
J) Part submission Warrant (PSW)