Industrial laser tracker has become an essential piece of metrology equipment in a variety of industries, as they are ideal for measuring medium to large parts and providing an ultra-portable solution for large-scale inspection and assembly applications. Reflectors can be accurately measured in three dimensions with laser trackers, and the addition of six degrees of freedom (6Dof) capabilities allows handheld probes, laser scanners, and machine control Solutions to be used.
Laser trackers can be utilised with touch probes and reflectors in addition to reflectors.
It can create an environment in which all three sensors can work together.
Leica laser trackers can inspect components within a tight tolerance from a range of 5 meters to 80 meters and beyond.
The speed, accuracy and mobility of laser tracker technology deliver data when and where it's needed, whether it's needed, whether it's for surface inspections in an auto body shop, large volume measurements in energy industry installations, or metrology-guided automated aircraft assembly systems.
Hexagon manufacturing intelligence develops and maintains the Leica absolute track series of industrial laser trackers, as well as a variety of industrial measuring devices.
Types of
Laser Tracker Systems
Laser Tracker Systems, a long-term standard in industrial metrology, leads the field in terms of portable coordinate measuring equipment precision, dependability, and durability.
Leica Absolute Tracker AT960
Unrivalled speed, accuracy and portability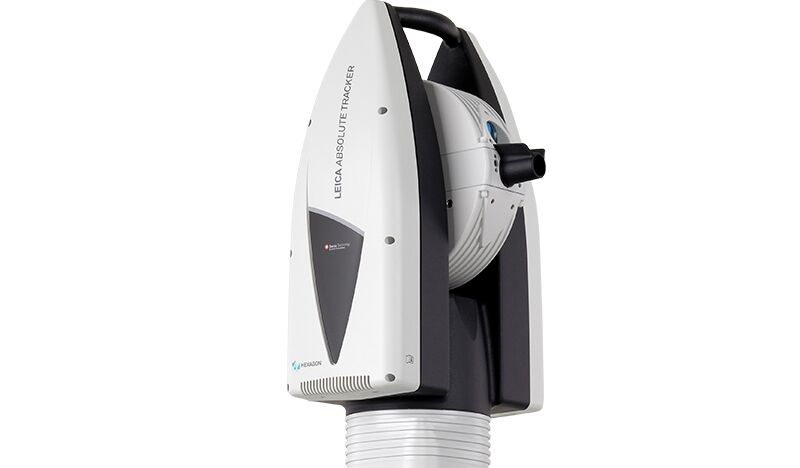 Lecia AT960 laser Tracker provides Scanning, probing and reflector measurement capabilities. Packed in a small form factor weighing less than 14kg, Lecia AT960 laser tracker can provide 6DOF measurement in a volume of 160m in diameter.
The Leica Absolute Interferometer (AIFM) enables accurate high-speed measurement to a moving target. At the same time the PowerLock function of the tracker ensures that if the beam is interrupted, it is instantly re-established without the need of the operator. The flattens the learning curve enabling operator to use the system with ease. Hexagon Leica AT960 Trackers also come with battery options and wireless data transfer capabilities.
Leica Absolute Tracker AT930
3D portable laser tracker
As the 3D version of the Leica Absolute Tracker AT960, the AT930 shares all the AT960's features and functionality except for the variozoom 6DoF compatibility, making it one of the best solutions for high-speed measurements in volumes of 160m Diameter. The Leica AT930 is compatible with reflectors to provide the optimum Line of Sight measurement of profiles
This makes Leica AT930 a value for money solution between AT960 and AT403 models.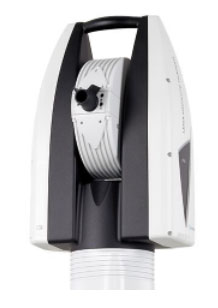 Leica Absolute Tracker ATS 600
Direct Scanning Laser Tracker
Leica ATS 600 is the first Direct Scanning laser Tracker made by Leica which is capable of directly scanning a part even 60 meters away from it with an accuracy of 300 microns. This product can give metrology grade results even without Reflectors, making this technology unique. It saves time in the Digitization of large profiles by enabling a single operator to scan large parts at very high speeds. The Operator defines the area in which the points need to be taken and the laser tracker automatically proceeds with the digitization. The operator can always choose to increase or decrease the number of points to be captured to optimize between capturing fine details and inspecting at high speeds.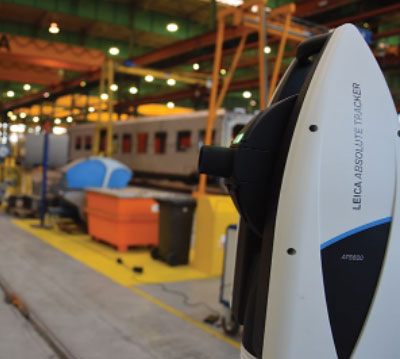 Leica Absolute Tracker AT500
Measure anywhere with enhanced productivity
Measurement is made easy with the Leica Absolute Tracker AT500 without sacrificing portability, productivity, or robustness. It takes only a few minutes to get from transport case to large-scale measurement, and the AT500 can operate in even the most difficult circumstances with to IP54-rated protection and an extended operational temperature range.
The AT500 is equipped to handle every manufacturing and assembly challenge, no matter the size or location, with features including reflector measurement at up to 160 metres from the tracker and streamlined 6DoF probing functionality.
Laser Tracker
Scanning Solutions
Laser Tracker Integrated Scanning Solutions
Lecia laser trackers in the AT960 series can be Integrated with various types of Scanners depending upon the requirement of the customer.
Leica ATS600 provides direct scanning technology to digitize parts at speeds never seen before
Some of the Scanners which can be integrated with Leica laser Trackers are –
Leica Absolute Scanner AS1
Leica Absolute Scanner LAS
Leica Absolute Scanner LAS-XL
Leica TScan 5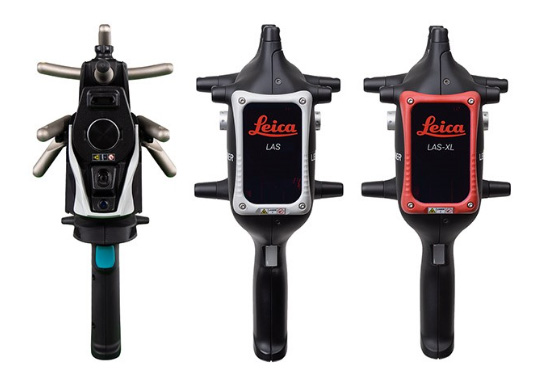 Laser Tracker
Probing Solutions
Laser Tracker Integrated Wireless Touch Probes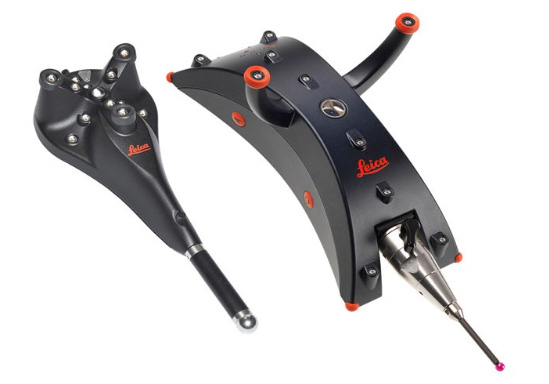 Handheld point-probing tools are a natural accessory for any laser tracker, allowing users to more easily and reliably access hard-to-reach measurement areas with minimum difficulty. We offer wireless touch probing solutions for our laser trackers at both ends of the market, each with a focus on usability and measurement accuracy.
Leica Laser trackers come with Touch Probes to reach areas which are usually hard to touch with the reflector. They are wireless in nature and accurate in Measurement.
Leica Touch probes can be integrated with –
T Probe with AT960
B Probe with AT403